Accessorial Charges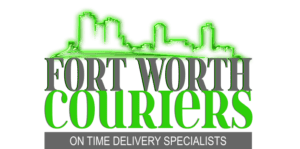 WAITING TIME
Waiting time may be applied when a driver is required to wait for either pick-up or delivery. A limited 5 minutes is given free of charge for every order, after that, a fee will be charged for every 10 minutes of waiting.
ATTEMPTED PICK UP
A 50 % fee will be charged for orders that could not be picked up as scheduled.
AFTER HOURS AND WEEKENDS
Orders ready after 5 pm will incur a 50% upcharge. After 6 pm and weekends, there is a minimum of $45 on all orders.
OUT OF AREA
A $20.00 fee will be charged for areas out of Tarrant and Dallas county.
HOLD OVERNIGHT IN REF/NOT
A $20.00 fee will be accessed for anything that requires being held in refrigeration or just overnight.
CASH PAYOUT
A fee of $10.00 will be charged for every $100.00 we have to pay out on the clients behalf on top of the amount paid out.
HAZORDOUS MATERIAL
There will be a charge of 50% on HAZMAT deliveries.
PRINTING EMAIL
$0.50 per page will be charged for all emails needing to be printed for delivery.
DEDICATED DRIVER
A daily rate is applied.